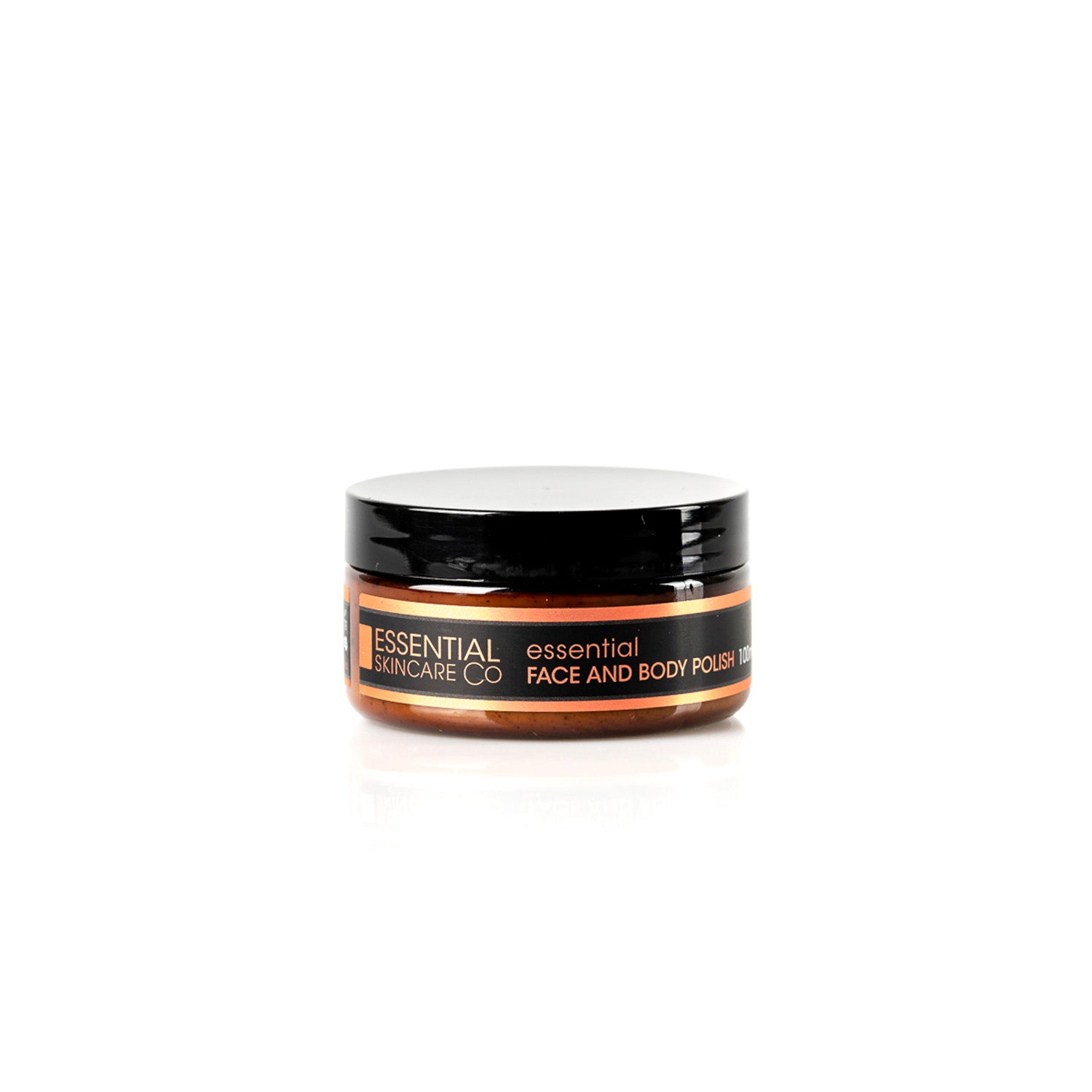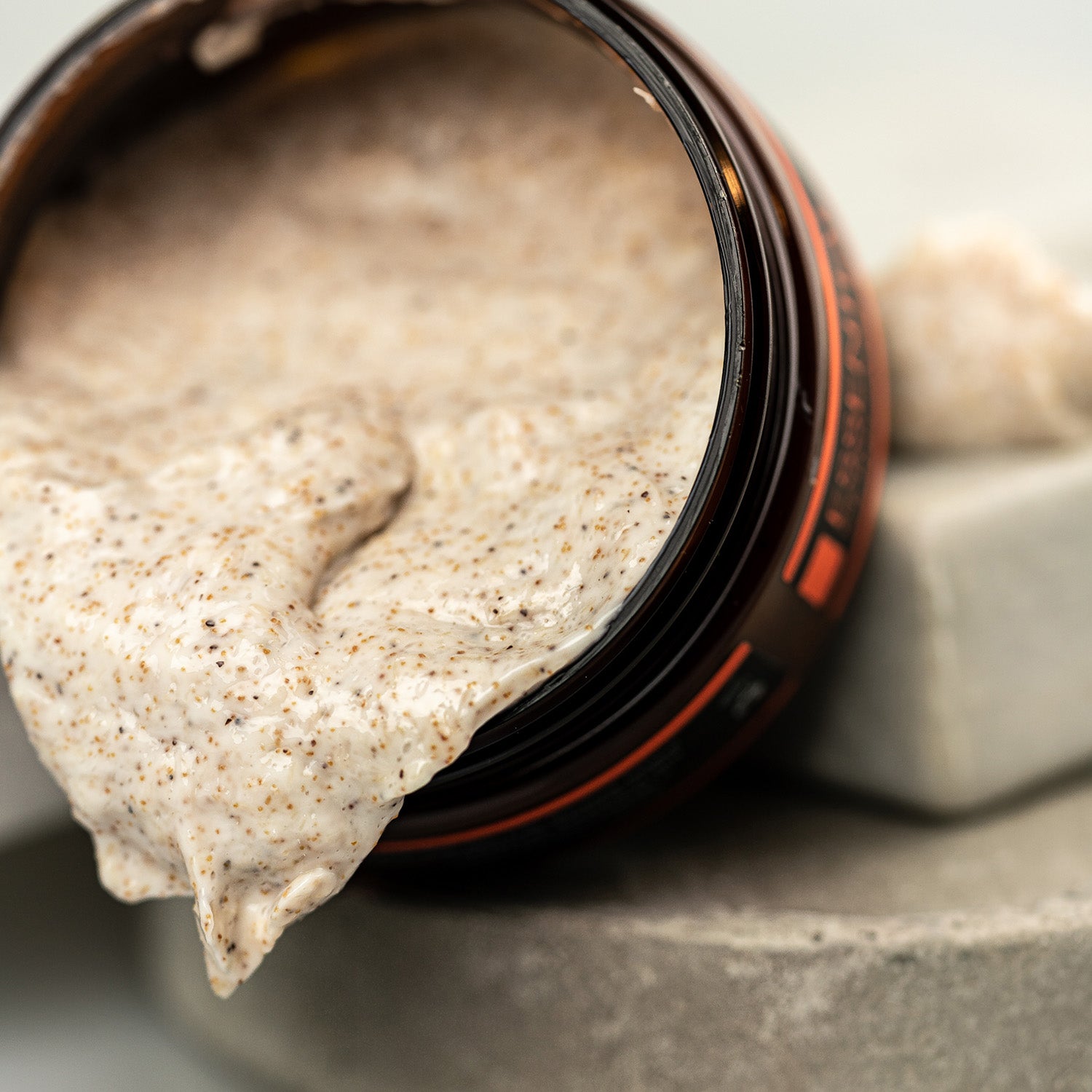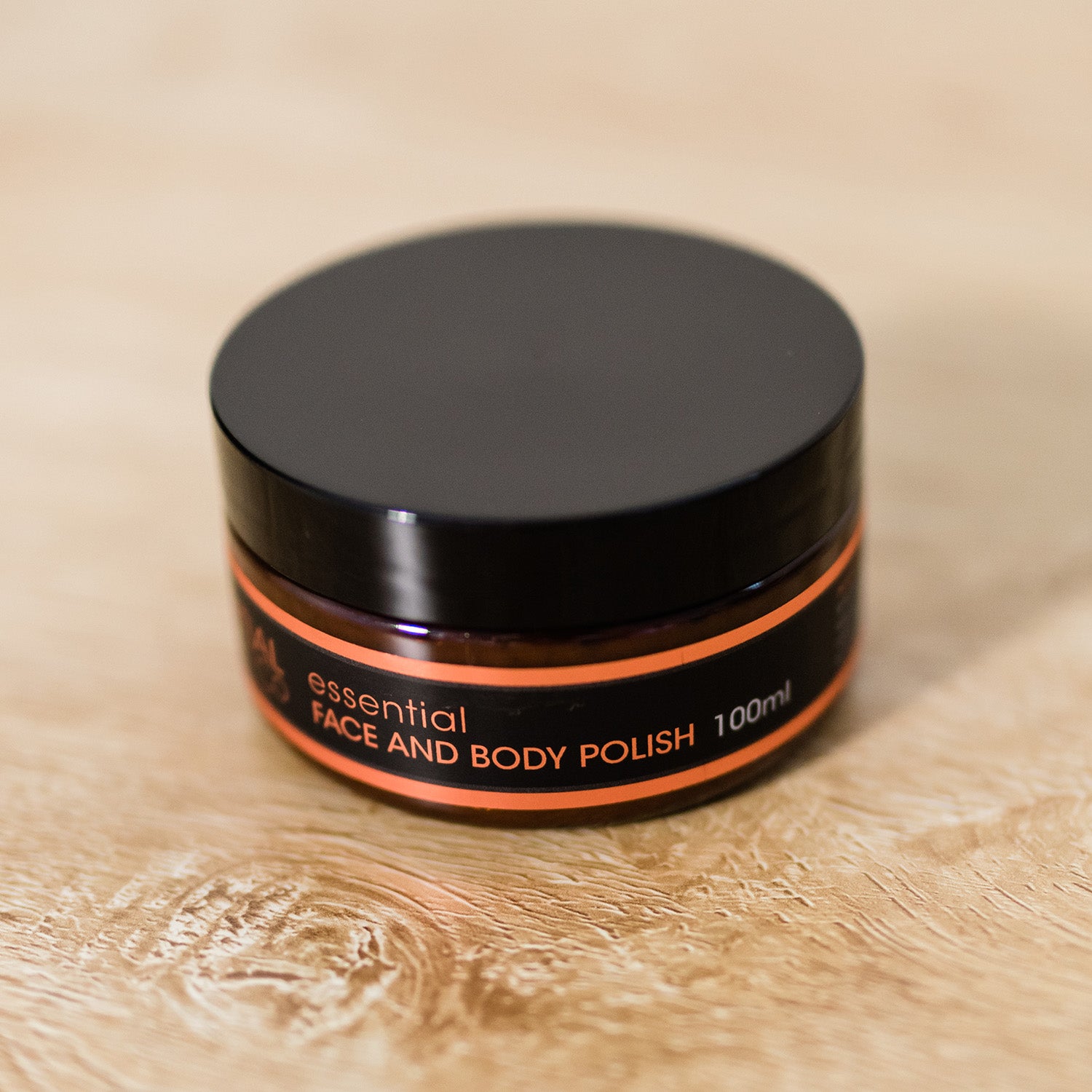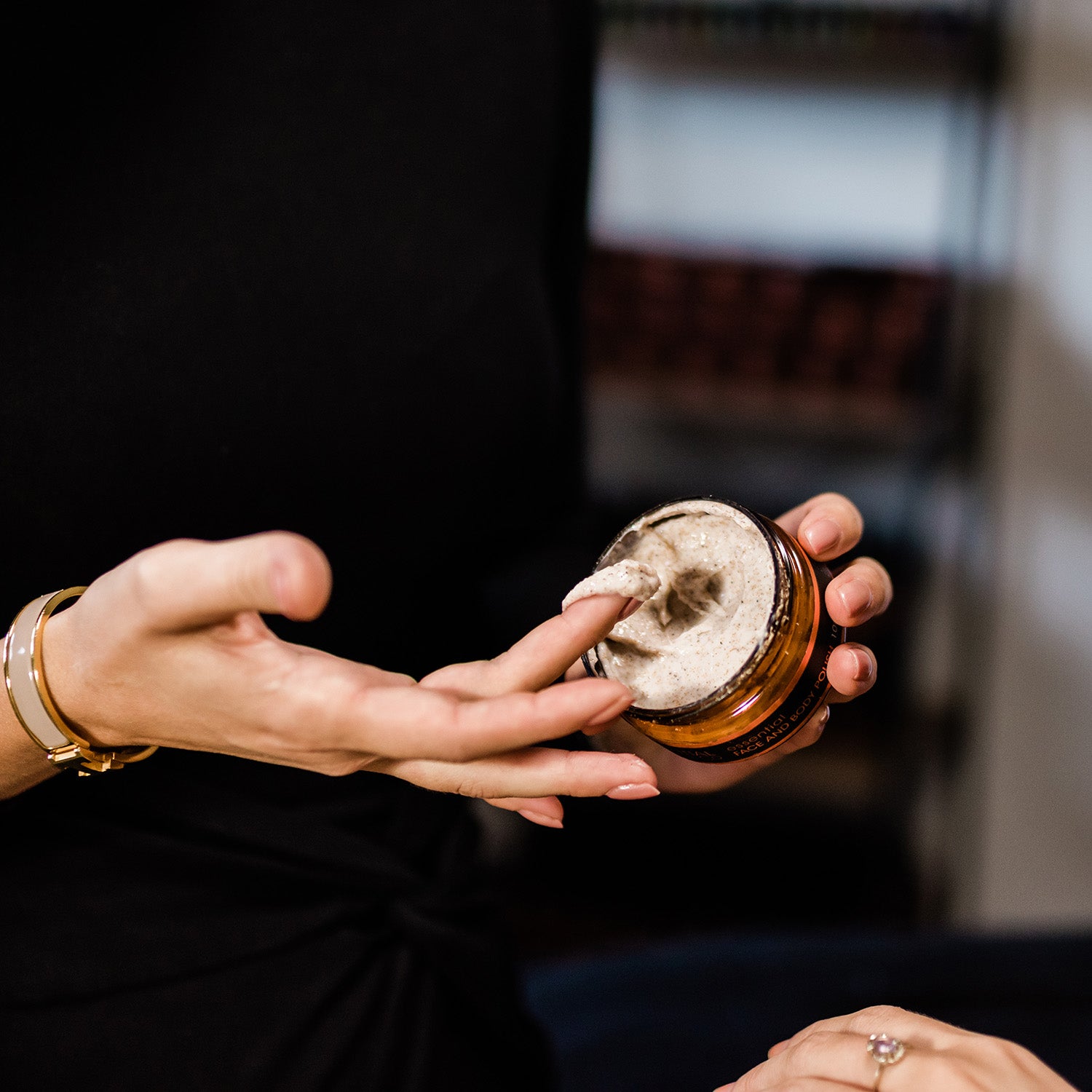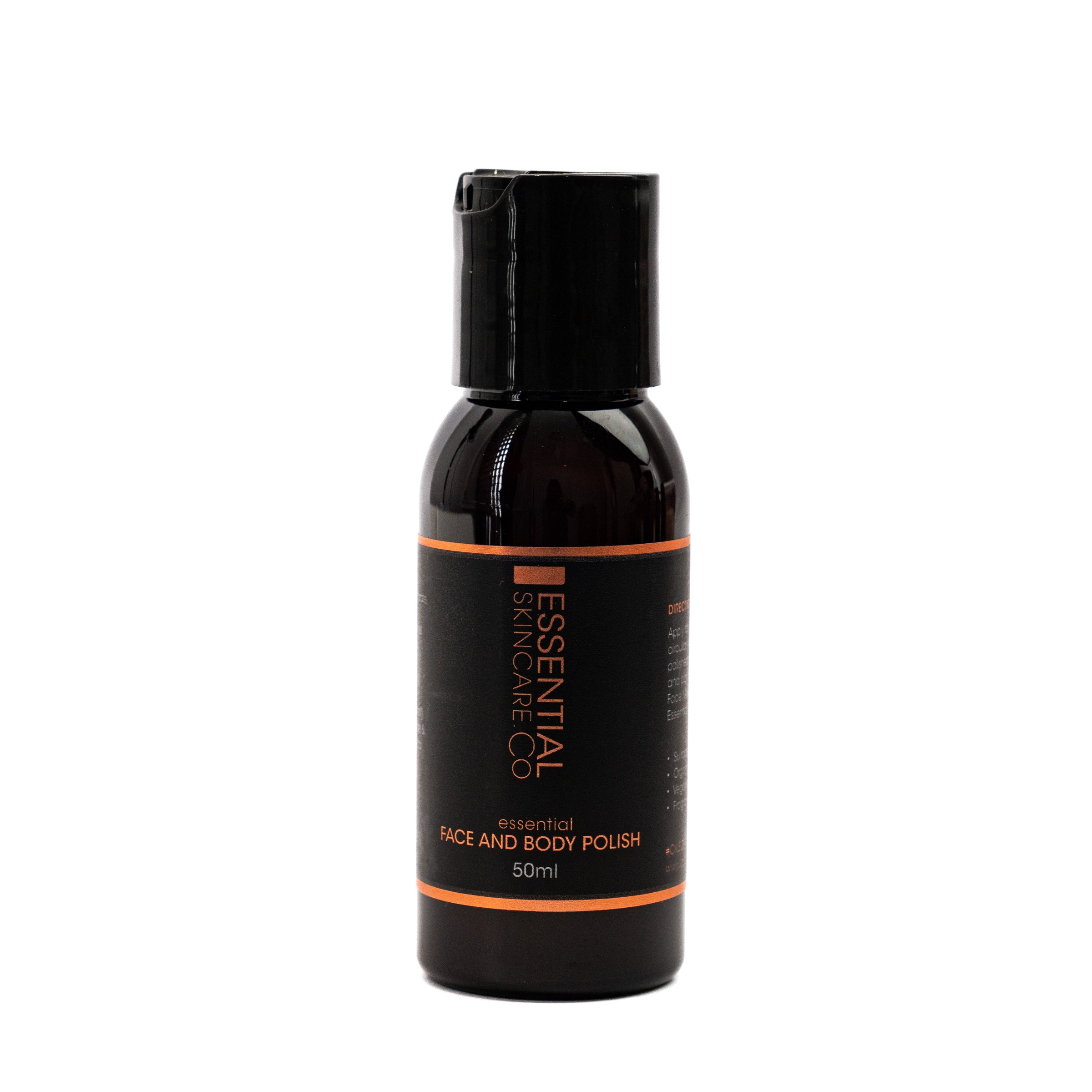 Essential Face and Body Polish
Essential Skincare Co's Face and Body Polish is mild enough for daily use and leaves skin feeling smooth and clear. Gently remove dead surface skin cells and impurities and leave your skin fresh and glowing.
Our creamy exfoliant polish contains a fine granular blend of walnuts and finely crushed Lufa. Used in skincare for centuries, Lufa is a dried fruit from the cucumber family so it's natural, renewable and biodegradable.
After your polish? Treat your body with a slathering of Essential Skincare Co's Face Moisturiser or Essential Skincare Co's Body Lotion for skin that feels luxuriantly smooth.
Containing 99.85% natural & organic ingredients, we've made sure there's no nasties inside.
Suitable for all skin types.
Wide-neck packaging for easy access
50gm or 100gm jar
Paraben-free
Fragrance-free
Apply straight from the bottle or customise with your favourite pure essential oil.
Made in Australia. Vegan. Cruelty Free. Recyclable Packaging.
Ingredients:
Aqua, Glyceryl Sterate, Cetearyl Alcohol, Sodium Steroyl Lactylate, Juglans Regia (walnut shell) granules, Lufa, Glycerine, Cetanol and Polthene Glucol Monostearate, Sunflower Seed Oil, Shea Butter, Jojoba Oil, Gluconolactone & Sodium Benzoate & Calcium Gluconate, Propylene Gylocol, Potassium Sorbate, Propanediol and Rice Bran Extract.
We call it body butter - I don't know why
But it's my leaves skin fresh and clean, without any of the redness or irritation I used to get from other scrubs and cleansers.