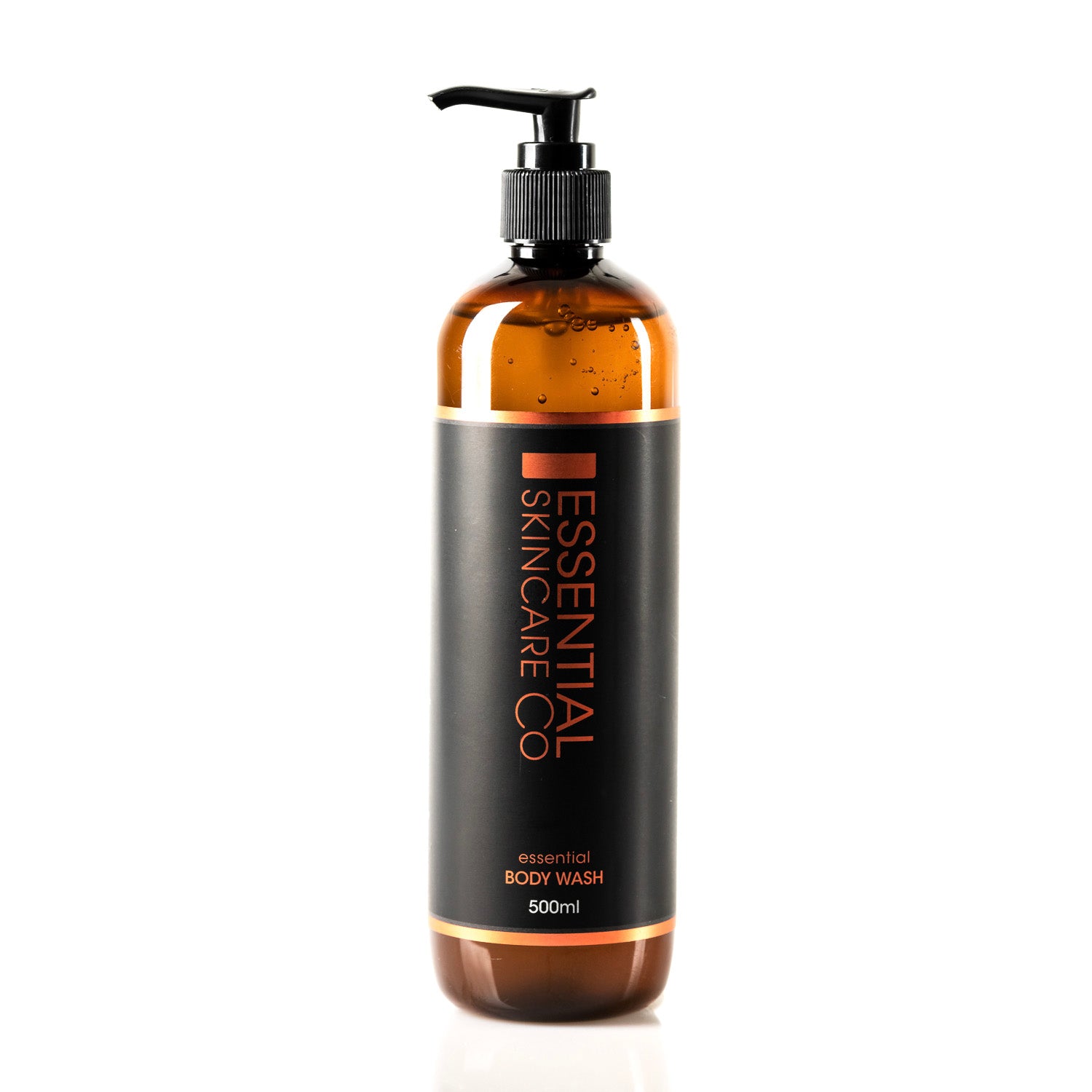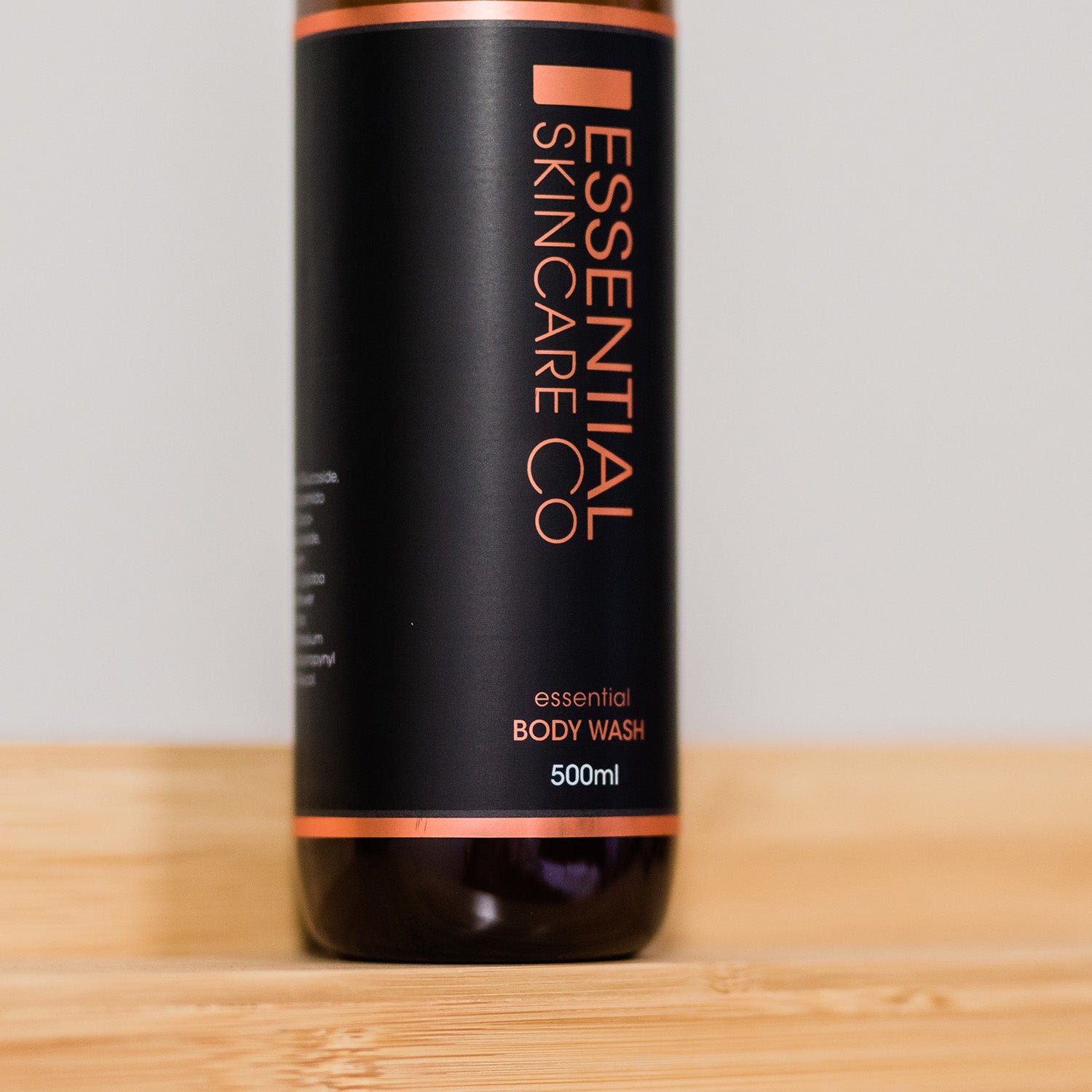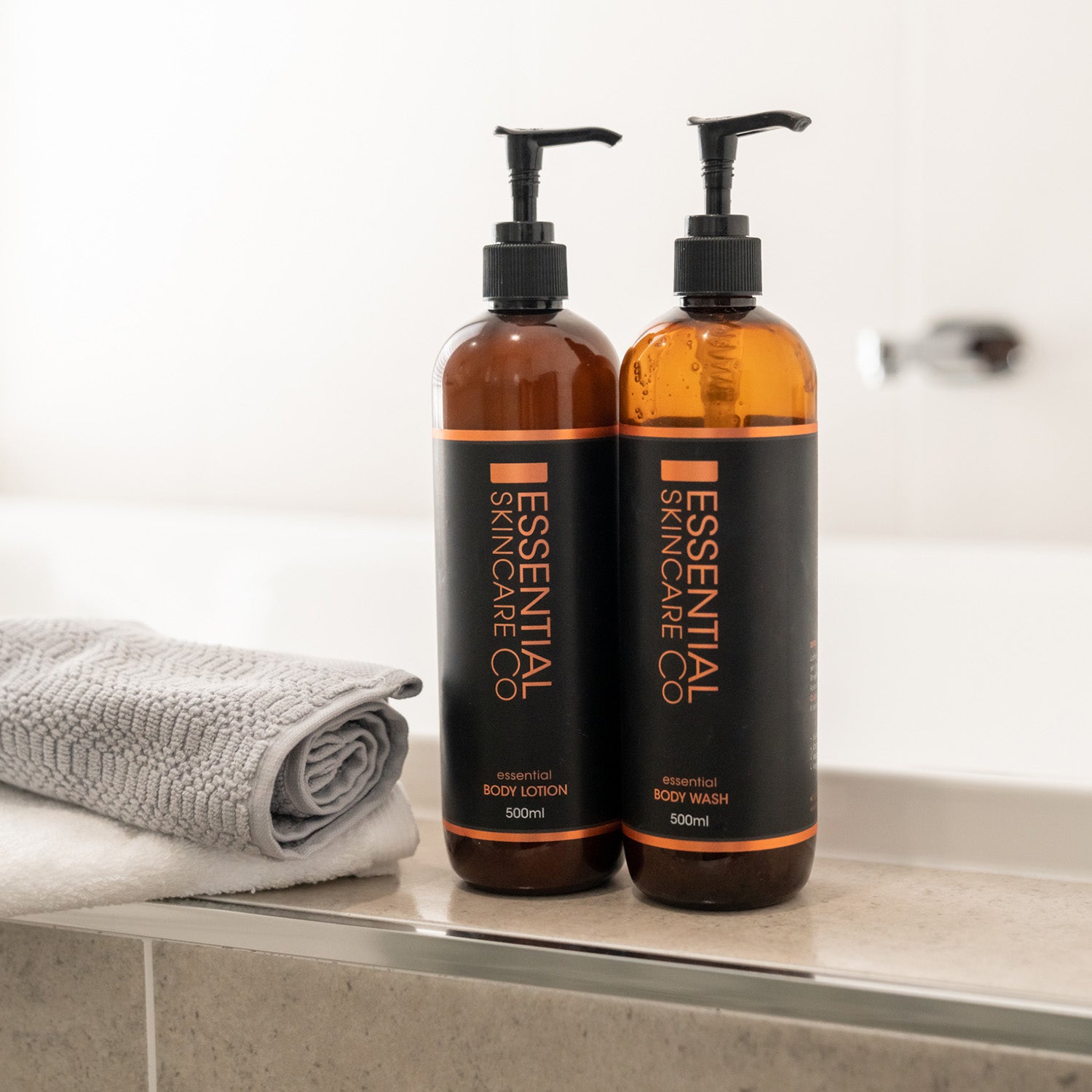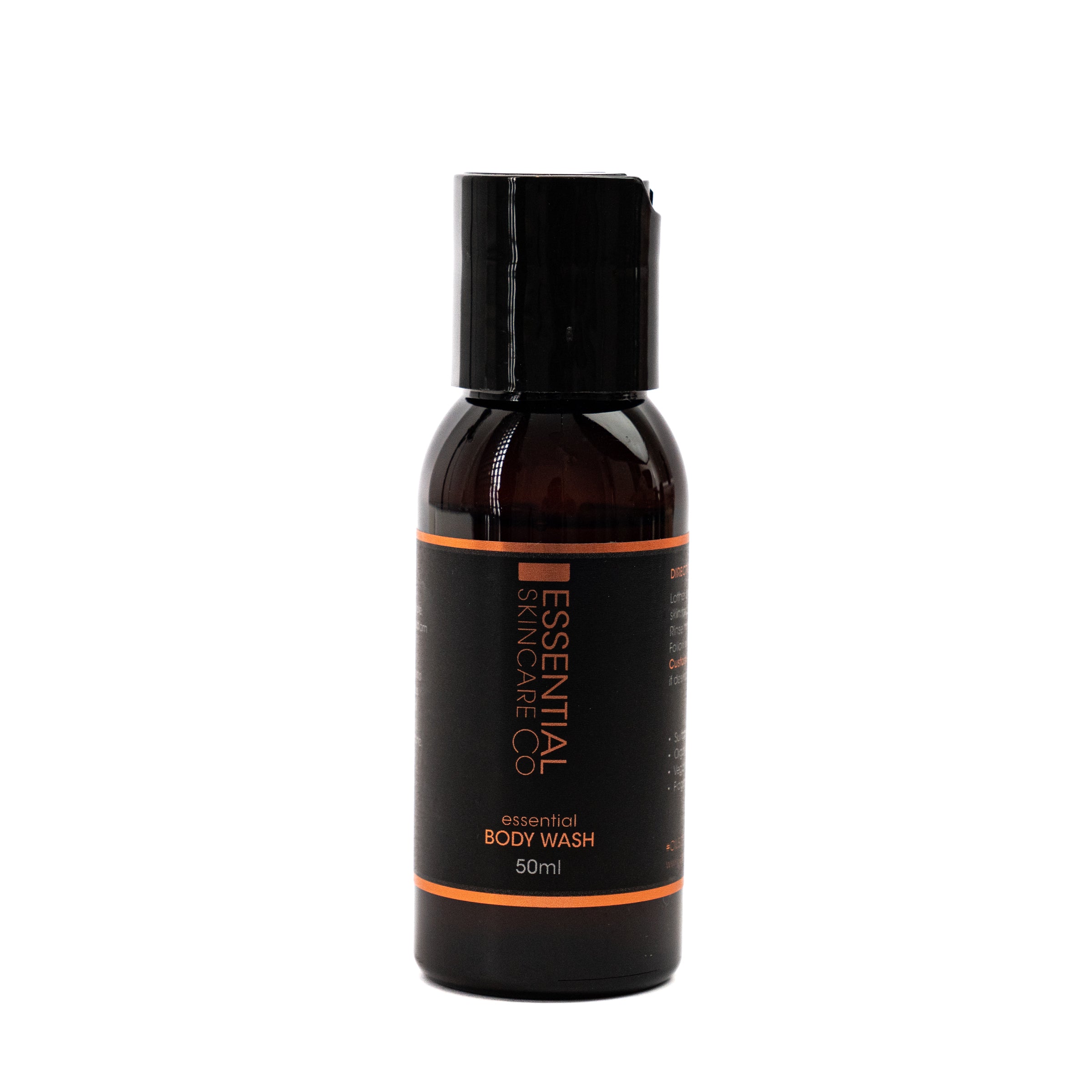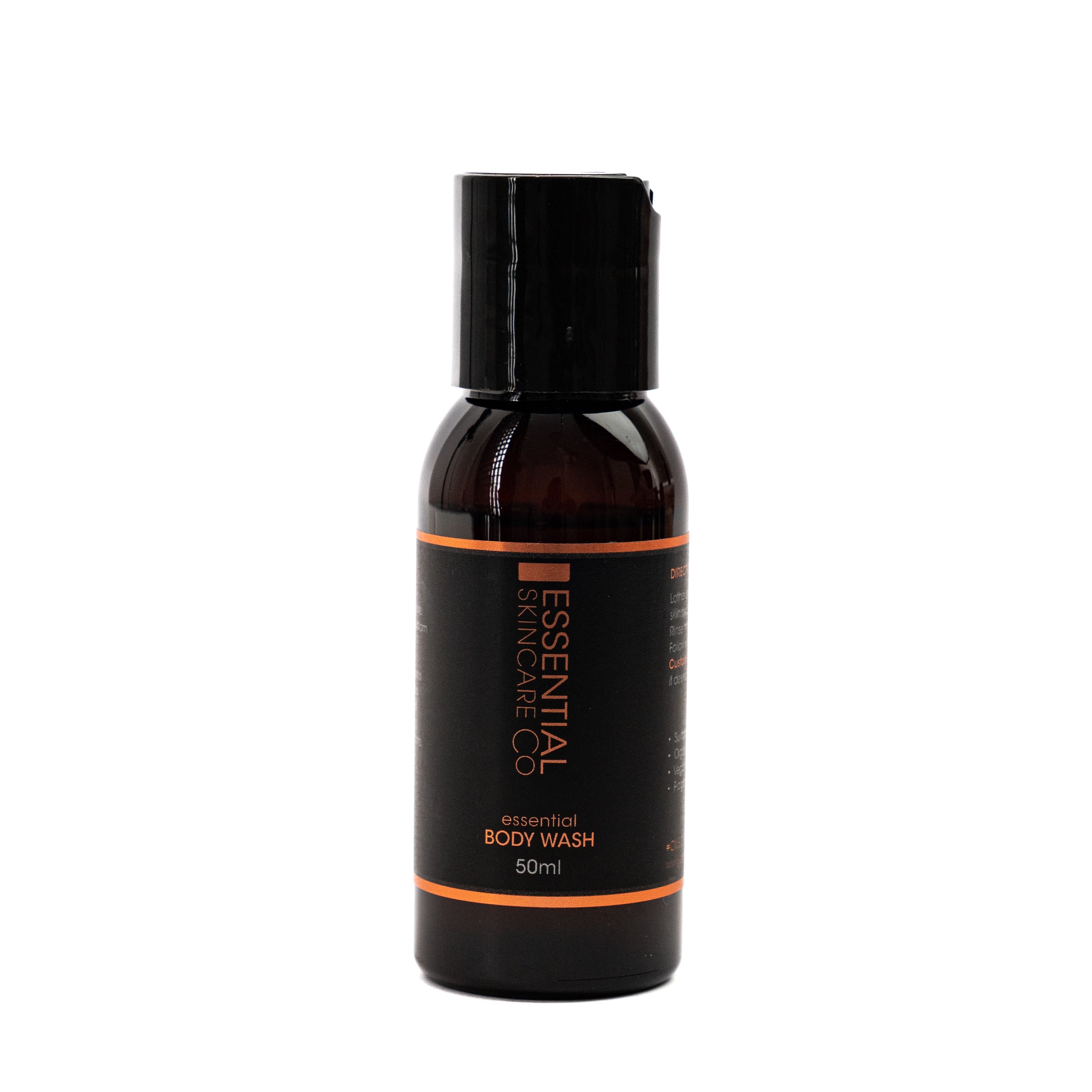 Essential Skincare Co's Body Wash is a low foaming, hydrating gel wash that gently cleanses the body, leaving the skin moist and supple.
Our Body Wash is formulated with Jojoba Oil which is packed with antioxidants and the closest match to our skin's natural oils. Forget harsh chemicals that strip your skin of its protective barrier, this fragrance-free wash will help to maintain healthy skin.
Keep a bottle in the bathroom for fuss-free bath-times with little people. Use with or without a loofah or cloth.
Follow up with Essential Skincare Co's Body Lotion for luxuriantly smooth skin.
Containing 99.85% natural & organic ingredients, we've made sure there's no nasties inside.
Suitable for all skin types and the whole family.
Easy to use, one-handed pump-pack
Small 50ml, Large 500ml value bottle
Paraben-free
Fragrance-free
Apply straight from the bottle or customise with your favourite pure essential oil.
Made in Australia. Vegan. Cruelty Free. Recyclable Packaging.
Ingredients:
Aqua, Decyl Glucoside, Sodium Lauroyl Lactylate, Cocomido Propropl Betain, Disodiom Coco-Glucoside Citrate, Guar Hydroxypropyl Trimonium Chloride, Jojoba Oil, Sunflower Seed oil, Rice Bran Extract, Potassium Sorbate, Gluconolactone & Sodium Benzoate & Calcium Gluconate, Propylene Glycol.
Amazing!!!
As a guy, I love this stuff!
And as someone who gets tattooed often I need products which are safe to use on my new tattoos.
I've never had a tattooed heal so well from using any other bodywash/soap before.
It's my go to for everyday use and I don't need to buy random things when I get tattooed now
Great with sensitive skin
As an eczema sufferer, it's rare to find a body wash or soap that doesn't cause a reaction. I highly recommend this to anyone who struggles with skin conditions - I use it daily and my skin actually feels healthier.
My favourite wash of all time
I have struggled with skin allergies and reactions to other body washes and soap products. This is the only product I use now. I can not recommend this product enough. If you have struggled with skin allergies this product is a must!